Everett WA Commercial Real Estate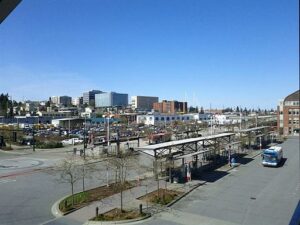 Everett Commercial Real Estate – offers great options when it comes to an opening, starting or continuing a business. Here are some resources for new businesses, transfers, or renewals.
For those looking to build, buy land, or develop a property, there is a large inventory of industrial land to provide space for new industry as well as underdeveloped land zoned for higher density commercial, residential or mixed-use. You can check out the
Economic Development Department for location and relocation assistance, real estate market valuation, infrastructure consultation, permitting, and utility information.
Whether you're considering buying a coffee stand, which Everett has a lot of, or developing land for building homes or other businesses, start with an agent that is well familiar with the area and commercial property development. I've worked with agents, developers, builders, and business people to develop a plan and a successful strategy for their business endeavors.
Just Listed Everett WA Commercial Real Estate
Sorry we are experiencing system issues. Please try again.
Search Other Communities
Everett WA Commercial Real Estate, Business and Top Employers
| | | | |
| --- | --- | --- | --- |
| The Boeing Company | Aircraft Manufacturing | 35,000 | Private |
| Providence Regional Medical Center | Medical Services | 4,906 | Private |
| Edmonds School District | School District | 3,616 | Public |
| The Tulalip Tribes | Gaming, Real Estate, Gov't Services | 3,500 | Public |
| Washington State Government (includes colleges) | State Government | 3,000 | Public |
| Naval Station Everett | U.S. Navy Base | 2,900 | Public |
| The Everett Clinic | Heath Care | 2,871 | Private |
| Snohomish County Government | County Government | 2,759 | Public |
| Everett School District | School District | 2,443 | Public |
| Premera Blue Cross | Heath Insurer | 2,200 | Private |
| Albertson's/Safeway (21 locations) | Retail- Grocery | 2,177 | Private |
| U.S Federal Government (includes US Postal Service, excludes Navy) | Federal Government | 2,100 | Public |
| Mukilteo School District | School District | 2,020 | Public |
| Philips Healthcare | Ultrasound Technology | 2,000 | Private |
| Swedish Medical Center | Edmonds Campus | Health Care | 1,850 | Private |
| Edmonds Community College | Higher Education | 1,635 | Public |
| Fred Meyer/QFC (19 locations) | Retail- Grocery | 1,351 | Private |
| Walmart (8 locations) | Retail | 1,342 | Private |
| Marysville School District | School District | 1,341 | Public |
| City of Everett | City Government | 1,225 | Public |
Image by https://commons.wikimedia.org/wiki/File:Everett,_WA_skyline_from_Everett_Station.jpg