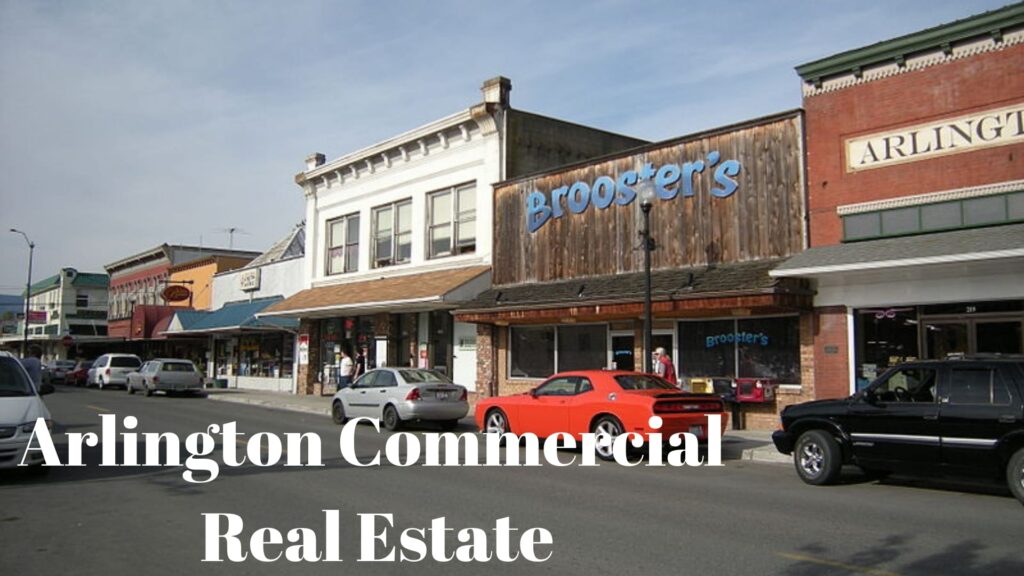 Arlington Washington is located about 35 miles north of Seattle and has two different locations. The downtown Arlington area is set just off of Highway nine about 3 miles east of Interstate 5. At the corner of Interstate 5 and 172nd St., Northeast is the Smokey Point area, often sometimes referred to as Arlington as well. This is some of the newer construction in the area including Totem Park in the area around the Gissberg Twin Lakes. This area right off of the freeway is home to Costco, Target, Best Buy, several popular restaurants, hobby lobby, several strip malls, and lots of business opportunities.
In downtown Arlington off of Highway nine about 3 miles east of this location is what's considered more "downtown Arlington" and has a more laid-back, country feel. With tried-and-true staples like the Arlington Hardware Store, Blue Bird Diner, and some of the best salons in the area, downtown Arlington is holding true to their own.
Arlington also is the home of some great business from fine dinning to the best burger you will ever have which can also be washed down with a great micro brew:
With over a 1,000 reviews in Google and a rating of 4.6 you know these burgers have to be good. Here is just one review:
"I literally CANNOT describe how absolutely amazing this place is. Today was my husband and I's first time ever going and it'll definitely not be our last. I have NEVER tasted such absolutely delicious onion rings in my life and the burger? buttery and absolutely to DIE for. Honestly, I would want this to be my last meal if I ever died. I would put myself into a coma for this food. this is definitely my favorite restaurant ever." – Isabele from Google Reviews
There is a food of love thing going on in this restaurant everything is hand made with love and to order and you can taste it. From Fish in Chips, Chicken burgers fried mushrooms to die for you can't really go wrong. Unless you like the pre-made items from fast food restaurants you will love Nutty's. A foodie's burgers paradise.
A real hidden gem for those north of Seattle (even for those in Seattle, since it is worth the drive) Call and make reservations (they are needed). The food here is so good that President Obama was urged to try the Jumbo Prawns in rhubarb-strawberry sauce. With 100's of reviews over many platforms with an average rating of 4.8 this place is worth a date:
"The food is outstanding, attention to detail every step of the way. The service makes you feel like a regular even when it's your first time. They even gave us some complimentary cake. Truly a hidden gem." Laruel from Yelp
Next to the Arlington Airport, this brewery is a happening place, with great beer and a variety of food trucks you are always in for something new. Leashed dog-friendly come sit down and relax with your friends and your "best friend". Not only is the beer amazing their events are too from painting parties to cookie decoration, oh lets not forget hand rolled cigars as well. There is something for everyone and if it isn't for you then just drink the award winning beer!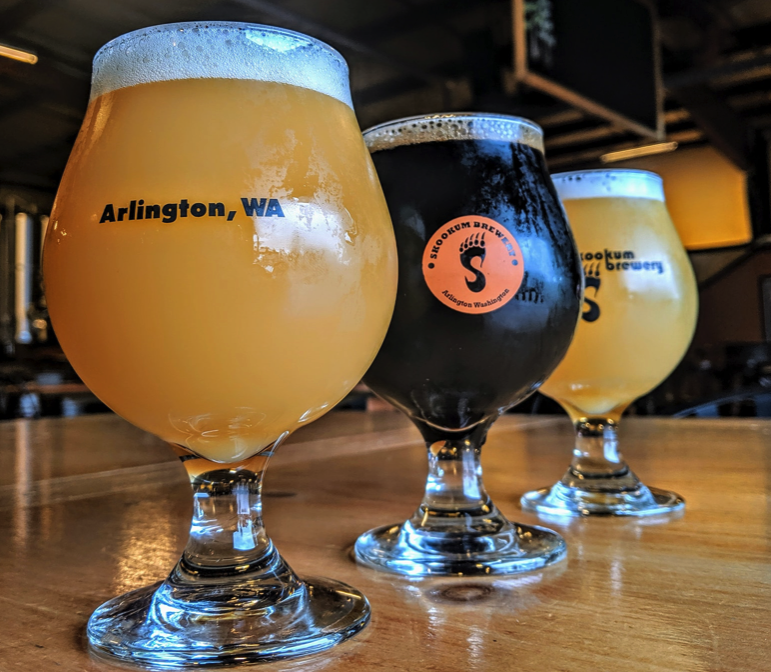 (Photo From: https://www.facebook.com/SkookumBrewery/)
"Great atmosphere and the staff was very friendly, patient and knowledgeable. Tasted lots of delicious beers but had hearts in my eyes for their Amber (Amber's Hot Friend) – so delicious! The atmosphere was fun and I was so happy to participate in their 'Dog Days' that helps rescue animals. Skookum rocks and can't wait to visit next time I am up north!" – Gill from Facebook
Whether you're looking to expand the business, commercial spot, industrial warehouse along 67th St., or looking for one of the newest spots available in the strip malls around Smokey Point, let me find the ideal commercial real estate property for you. Whether you're buying a business or renting an office, trust Snohomish land.com to help you get there.
Joe Mabel [CC BY-SA 3.0 (http://creativecommons.org/licenses/by-sa/3.0/)]
Just Listed Arlington WA Commercial Real Estate
Sorry we are experiencing system issues. Please try again.
Search Other Communities