In the not-so-recent past the Flying Pig was almost like a downtown Everett landmark. There was hardly an Everett resident that did not know about the Flying Pig's existence. Especially for those living in the north Everett area. For many, it was a favorite go-to locally owned restaurant. It was their constant favorite go-to-eat-out spot. Many Everett residents were sad to see the restaurant close its doors in a prominent downtown spot. [Source]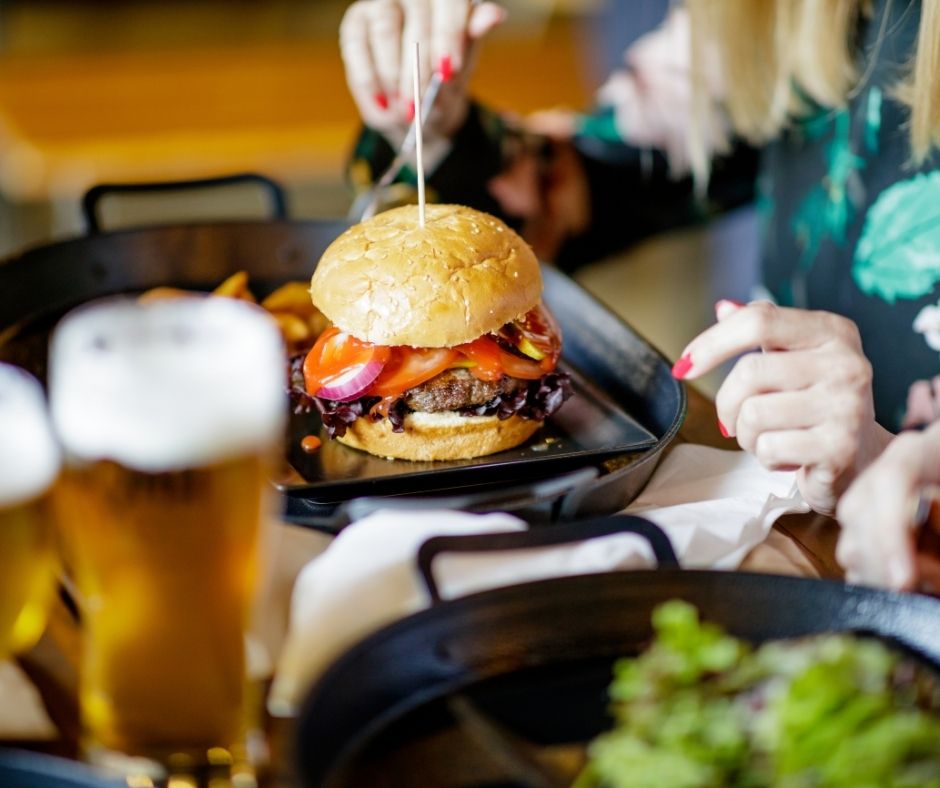 Today, if you mention that the Flying Pig is back or has recently reopened in a new location, you may just be met with excitement or at least see some eyes light up with what is some of the best news an Everett resident could hear.
Joel Starr, the owner of the Flying Pig is back in business in a classic downtown Everett storefront on Hewitt Avenue. The menu is pretty much the way it was when the restaurant operated in its first days. A menu of what some might call limited offerings of great classics, but not so limited that you will become bored if you are not one of those people that enjoys a tried-and-true go to item every time you go to a favorite spot. The owner prides himself in being good at serving the best version of whatever you ordered that you have ever had without over complicating things.
Best Things on the Flying Pig Menu
For example the tried-and-true bar and grill American favorite of a classic bacon cheeseburger and fries. The Flying Pig serves this ground up beef patty with a content of 75% brisket on a brioche bun with lettuce, onion, and tomato, but no slew of condiment sauces. This might seem odd to some, but the burger is so full of flavor in itself, that there really is no need for the ketchup and mustard, or mayo, or maybe even that trendy aioli stuff. The high-quality meat burger is served with a side of classic fries that have been amplified with a dusting of garlic and rosemary.
In addition to the modest regular menu, the Flying Pig owner plans to offer special menus such as a week of different steaks, or a period of several different gourmet mac and cheese recipes. He has considered offering a different type of hot dog every day. All of this to keep customers intrigued and his talented staff challenged and entertained to show off their skills. He believes this will be a great way to switch things up while retaining favorite classics and not turning the Flying Pig Into the likes of a big chain restaurant.
One thing is for sure with the Flying Pig's new location, you can expect some old favorites, some new creative dishes, but the same old Flying Pig that Everett locals have always loved. This is a great place to get a feel of what downtown Everett is like, you can guarantee it will always be packed with long-time dedicated resident patrons. It is definitely a place to experience the warmth and community pride of downtown and north Everett.
For more information on living in Everett, including Everett commercial and residential real estate, please contact me any time.
More Everett News
Sign Up Now to Enjoy Everett's New Outdoor Ice Rink this Winter
Woods Coffee is Moving Into the Everett Waterfront
5 Great Ways to Upgrade Your Home Without Blowing the Budget
isters Restaurant Recently Reopened in Everett
The Largest Community Garden in Washington is in Snohomish County