The Mukilteo Turkey Trot is an annual and highly anticipated event by several Mukilteo families and those from surrounding towns in areas across Snohomish County. Due to previous health concerns, the annual turkey trot was moved to virtual runs, but this year it is back for 2021 in person. The Snohomish Running Company is excited to bring back and sponsor the event and foster local unity and the fun of walking or running a five or 10K track that will start and finish at Kamiakin high school on Thanksgiving morning. This is the second-largest race in all of Snohomish County, so they are expecting upwards of 1400 participants this year.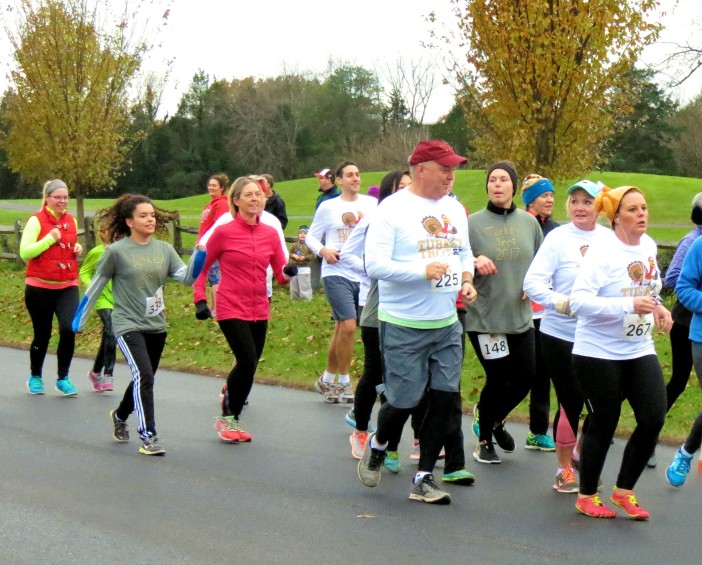 It is not uncommon to see those running the race dressed up in their most festive Thanksgiving attire; it is encouraged and part of the fun. The race begins promptly at eight in the morning and both races will start from Kamiakin High School in the downtown Mukilteo area. The Turkey Trot course will have some gently rolling hills, but it is a mostly flat terrain on closed roads along Harbor Point a well-beloved residential neighborhood community of Mukilteo.
The shorter 5K running course will only be one lap, and the 10K, of course, will be two laps as it is double the distance for those looking for a larger and bigger calorie burn before their huge Thanksgiving day feast. The course will be open for a total of one hour and 30 minutes hoping to be enough time for runners of every skill level to complete either of the two races. You can register online to reserve a spot in the race.
Registration fees for the race will vary depending upon the length of race you sign up for and the time at which you sign up to run. There are also different prices for adult tickets and student tickets. The earlier you reserve your racing spot the better price for a registration fee you'll be able to get.
Swag gear available to participants
Each year there is some amazing swag provided at the Mukilteo Turkey Trot. For the 2020 virtual race there was a well-loved retro gaming theme with a Pac-Man themed swag bag that offered a pair of Pac-Man Turkey Trot pajama bottoms, a finishers medal, and a chip timed bib runner number. Every runner participating in the 2021 Mukilteo Turkey Trot will also receive a highly anticipated swag bag and the theme is yet to be determined, but promised to impress.
About the sponsor Snohomish Running Company
For eight years the Snohomish Running Company was working out of homes, garages, local Starbucks dining rooms, storage units, and more. After many years of hard work to get the company up and running the Snohomish Running Company now has a store front in downtown Snohomish. At the store you can find their signature apparel and merchandise including Lululemon and other one-of-a-kind items only available in store. There is an online store available as well that features new launches and you can find upcoming race information for different races around the area as well as the Turkey Trot.
You can also join this running club to stay motivated and win prizes while staying active and getting to know people with similar interests in your community. By joining the club you can also learn running tips and tricks. The yearly membership fee is $200 and currently running at a reduced rate of $160. Your membership fee to the running club includes registration of your choice to an event and a Lululemon race top with the embroidered club logo. You also receive discounts on all of the clubs running events and more.
For more information on living in Snohomish County, including Snohomish County real estate, both residential and commercial, please contact us anytime.
More Everett News
Sign Up Now to Enjoy Everett's New Outdoor Ice Rink this Winter
Woods Coffee is Moving Into the Everett Waterfront
5 Great Ways to Upgrade Your Home Without Blowing the Budget
isters Restaurant Recently Reopened in Everett
The Largest Community Garden in Washington is in Snohomish County