How to Find Out the History of an Everett Home – The town of Everett Washington is full of gorgeous historic homes that tell a story of the past. When you move into a historic house you become part of one of the many stories that the house holds. But how can you find out about the specific stories of your historic Everett home? Beyond the actual date the house was built included on the mortgage paperwork, how can you find out about your home's past?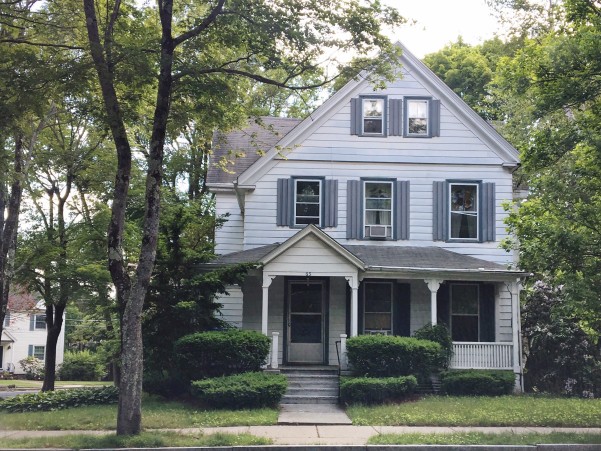 EPLS archives and the Northwest history room
One of the first places you should look for information on a historical Everett home is the Northwest History Room of the Everett public library.
Here you will find a digital archive that can be searched for many years of historical information. The library's entire historical archives are not represented in this digital collection, but a careful keyword search can help you to find some historical treasure gems.
If you talk with one of the librarians that specialize in history at the Everett library you may just be able to dig a little bit more with their help. You could access the Pulse Directories that are similar to telephone books.
They list names, occupations, and addresses of former residents of the city of Everett. This is one of the greatest tools to figuring out who lived in the home before you did. With the help of a librarian who is willing, you may even be able to find a complete list of everyone who has ever lived in your home prior to you.
Public land records found at the city of Everett offices
The city keeps public records on file that are accessible online. Pull up the address search link and you can search for your specific address to see permits and applications going back to the earliest days of the 1900s. Not every single city record is available online. For records that you may not be able to find online you can email the city for a more thorough search of your home's records. You could even end up finding who built your home or had your home built and who they were as part of society.
Upon finding the name of the person that built your house or had your house built you may even be getting to search further into their personal history and find out more about them.
This might cost a small fee to get into certain areas of ancestry.com or in some cases if you have a public library card you may be able to access areas of ancestry.com that would otherwise charge a fee for access. ancestry.com can help you look up a particular person and find census data, birth certificates, draft records, and sometimes a yearbook photo from school. It could help you see into the lives of the people that lived in your home before you.
Newspapers.com is a subscription-based service that will give incidental information about specific people. It can tell you any news stories that may have been written about a person or any public record information like birth announcements, engagement and marriage announcements, or obituaries.
Learning about the actual historic architecture
You can also look up the exact type of historic home that you are living in and discover certain features of the home and other things that may be original to the home. This can help you discover a large amount of information about what is in your home that was standing there from day one when it was built. For example, if you live in a historic Everett craftsman home you may find features like a clawfoot tub or built-in cabinetry that have been there since the home was originally built.
There are so many cool stories to be uncovered in Everett's historic homes. For more information on real estate in Everett and Snohomish county please contact me anytime.
More Information for Local Residents
Everett Neighborhoods: