There are a lot of older homes in North Everett and it's a popular place to live! North Everett is a unique cultural divide between the South and the North. It almost sounds like a Civil War, but of course, it's not. However, there is definitely a difference in housing from the north to the south. North Everett is typically considered the area between Interstate 5 and the Everett waterfront from Everett Ave., North to Legion Park.
There are four major quadrants to this North Everett area, Northwest Everett, Delta, Bayside, and Riverside. Each has its own design, styles, and price ranges. Older homes with a view of the water going to be priced higher than those that sit more towards the Snohomish River and I-5.
Everett was once a booming mill town and because of the 1906 San Francisco earthquake, there was a huge demand for lumber and Everett stepped up. You can actually date the different areas of the buildings in North Everett by these different booms that happened over the last hundred years caused by disasters in other parts of the world. Mill laborers could actually afford higher-end homes next to the mill owner's mansions.
The history of Everett has definitely preserved these tree-lined, historic neighborhoods and there's a wide selection of homes from 2 to 4 bedrooms, the one bath bungalows, to larger multiple bedroom colonial style designs. You'll also find a Cape Cod, craftsmen, and the American foursquare or classic box architecture as well. Larger homes with a view of the water can go for over $1 million or more and are extremely popular to a certain type of homebuyer.
Many of these homes have had multiple upgrades and renovations over the years to preserve that historical look and feel. But there's also a diversity of age groups in the area. There are a lot of retired people living next to single folks, families, and partnerships.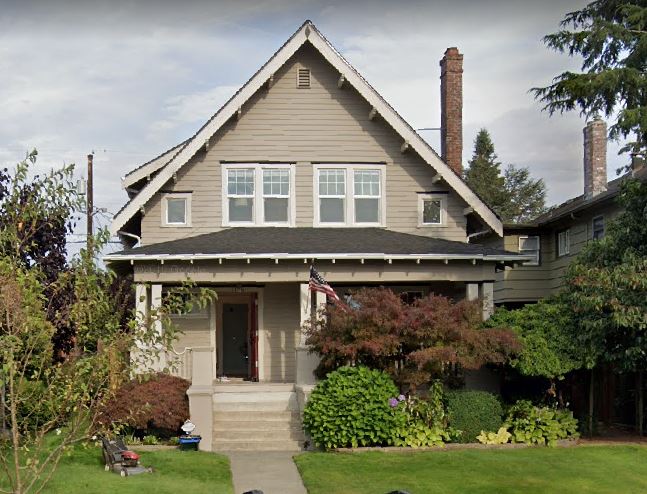 The neighborhood is flanked by two waterfront parks, the Grand Avenue Park, and the American Legion Memorial Park and Golf Course overlooking the bay in the mouth of the Snohomish River. A large marina is located just down on the waterfront so folks with boats love to be close to the marina or at least be able to look out towards the marina and get a sense of the weather for the day. Although you're just minutes from downtown Everett and a few blocks away from just about everything, you still get that small-town community feel with these older homes and quaint neighborhoods.
Check out these Hidden Gem Restaurants in Everett
Buying an older home in North Everett.
These older homes do pose some challenges when purchasing. You want an agent that understands how to buy an older home or historic property. Sellers disclosure forms and materials might be different such as lead-based paint or asbestos and it's important to have the right home inspector explaining everything about the property. My inspectors are well versed with North Everett historical homes and can help explain any material, details, or just simply things you should know about the house.
Once you're in, you're in.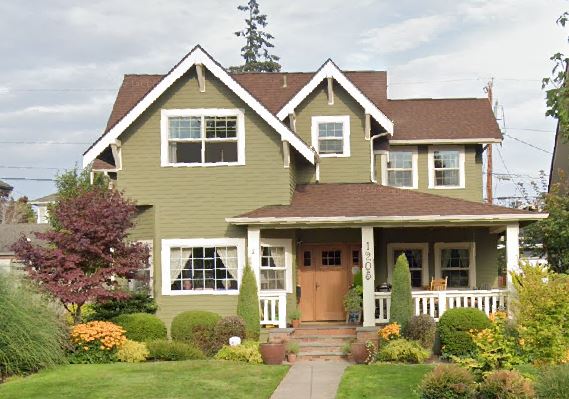 It's interesting to note that most people, once they moved to North Everett, typically don't leave. If anything, they simply moved to a different house within the same neighborhood. That's how much people love North Everett so once you get into this tightknit community, you might find yourself staying there for quite some time. This means that understanding the neighborhood and your neighbors is important.
I urge all of my clients to browse the neighborhoods, walked the streets, drive the community and see how the homes change from one street to another. How close do you want to be to the neighborhood coffee shop? Would you like to walk down to the Snohomish co-op for breakfast or dinner ingredients? How close do you want to be to the waterfront? Do you want to view? How much work are you willing to put into a renovation or are you looking for a home that's move-in ready preserving the historic charm of the era? These are all things you'll need to discuss and understand when buying a home in North Everett.
Browse all Everett Homes for Sale
I'd love to show you around this phenomenal neighborhood. And whether you choose Bayside, Riverside,  Delta, or one of the larger homes in Northwest Everett just minutes from Everett community college, I can help you compete with a solid offer and provide advice and information about buying an older home.