If you're in the market for a new home, or maybe your first home, but haven't done so because of the daunting down payment, you may be wondering if you'll ever be able to afford a home. Fortunately for you, there are alternatives options that can get you into a new home without breaking the bank.
Conventional Mortgage and PMI
A fairly popular alternative to a 20 percent down payment is a conventional mortgage. You can typically acquire a 30-year term mortgage with a down payment as low as 3 percent, depending on the lender. You'd more than likely still have to contribute a certain amount for PMI, or private mortgage insurance, however. PMI is basically a lenders way of insuring themselves in case you default on your loan.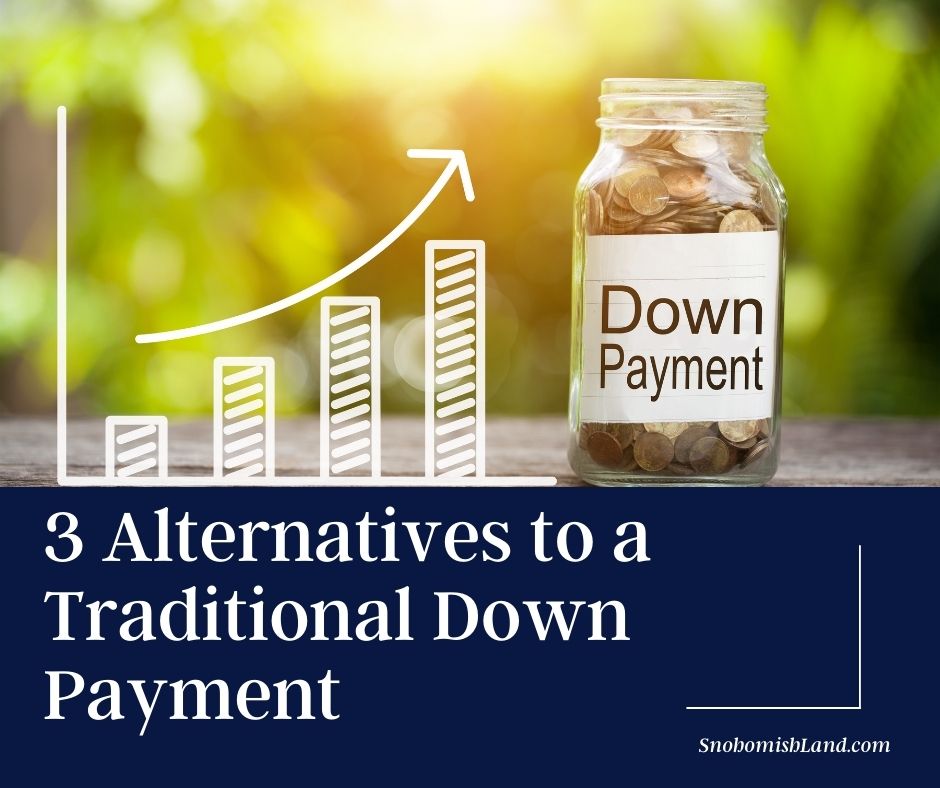 While avoiding this type of insurance altogether would be preferable, it does have its benefits. Having a credit score of approximately 720 or above, if possible, could really help lower the amount of PMI you may have to fork over each month. You could even opt to pay a one-time premium to help lower your overall monthly payments. Whatever you decide to do, this avenue stands as one of the most popular ways people avoid a traditional down payment.
Related: 3 Things to Know About Conventional Loans
FHA Loan
If you're a first-time homebuyer, you may want to give serious thought to an FHA loan. The FHA, or Federal Housing Administration, loan was established in 1934 and has been giving families loan assistance ever since. There are a few minimum requirements to have the best chance of success in getting this loan since it is geared towards lower-to-middle income families.
• Credit score of 580 or better to qualify for a 3.5% down payment
• Debt-to-income ratio of less than 43%
• Steady income and proof of employment
As you can see, these aren't unreasonable standards to follow as they help ensure the borrower has credibility. To find out more about FHA loans and its requirements, visit FHA.com. You can also visit the Department of Housing and Urban Developments website at HUD.gov.
Open up two mortgages
Another idea you might find agreeable is the idea of opening up two mortgages on one home. Typically, this is referred to as a 90/10 mortgage, where you finance 90 percent of the home and another 10 percent in a separate mortgage. Others can do an 80/10/10. It all just depends on the options available to you. This strategy can easily forgo paying PMI; however, it often leads to higher interest rates than with getting a conventional or FHA loan.
While there are even more options available beyond these, you should still consider contacting a mortgage loan originator to take a look at your credit score and your goals to see what would be the most financially beneficial option for you if you're serious about buying a house.
I'd love to help find the perfect home in Snohomish County for your needs and budget. Here are more tips!