Relocating to Snohomish – Snohomish is one of the first cities inland from Puget Sound. It lies between the beautiful Cascade Mountains, world-famous Puget Sound, and the vibrant city life of Seattle. If you're relocating to the area, Snohomish is an excellent option, as are any of the cities in Snohomish county, for that matter. They all provide an excellent opportunity and their own unique characteristics.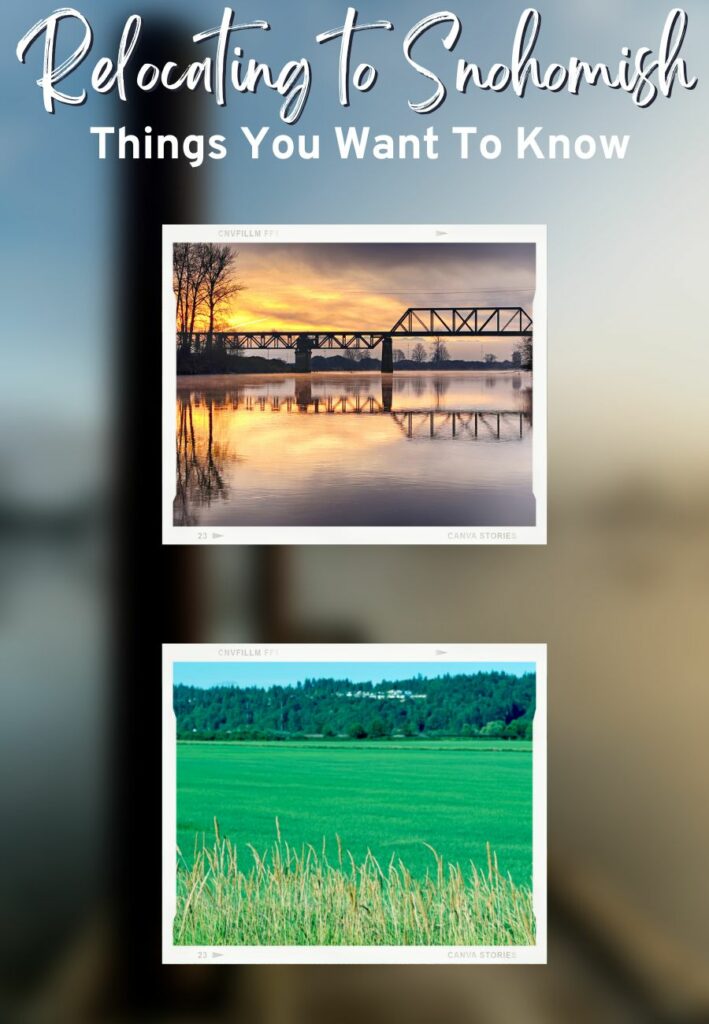 In Snohomish County, you are literally minutes from any type of activity. Boating, snow and water skiing, fishing, shellfishing, clamming, hiking and camping, kite surfing, a sport arena, and enough restaurants to keep any foodie busy. With so many activities its not hard to understand why people choose to call Snohomish County home. In addition, all these activities offer amazing opportunities for recreational and professional photographers to capture life's unique moments and views.
We actually see a lot of people relocating from Seattle to Snohomish because of the availability of land and relaxing lifestyle that doesn't sacrifice opportunity. Community is a big deal for our clients who are considering living in Snohomish.
Relocating to Snohomish – Things You Want To Know
Schools
Snohomish School District is the predominant provider of K-12 education in the area. It's boundaries contain about a dozen elementary and middle schools and two high schools, Glacier Peak, and Snohomish High. There are also a few parts of Snohomish that are served by Monroe school district, which attend Monroe High School.
Economy 
The surrounding cities, combined with metropolitan Seattle, form a thriving economy busting with career opportunities. As with surrounding cities, a majority of workers commute to opportunities outside of Snohomish to take advantage of tech, industrial, and other industry movements in mid-northern Seattle. As for inside of the city, Snohomish is known as the antique capital of the northwest.
Cost of living is a lot higher than the rest of the United States, you'll notice that this is due to one main factor: real estate. This is a common theme when comparing the cost of living across other Washington state cities. The cost of living is slightly higher, but it's mostly because of the cost of housing.
Real Estate 
Buying will offer you a return on your investment, instead of throwing that money down the drain with rent each month. With the way house prices have been going up lately, you're actually very likely to see a nice return on your house when you go to sell. The most important decision you'll make when moving to Snohomish or any of the other areas in Washington is the property you'll buy. It's a huge financial decision that will impact your life for years.
Relocating to a new area is never easy. It means people have to uproot from their home and move far away, sometimes to a state where they have never been before. The challenges can be painstaking and finding a home is typically the first priority. For more information on Snohomish County real estate, contact our office today!
More on Snohomish:
Holiday Markets Where You Can Shop Small and Local in Snohomish County
Snohomish County Has THE BEST Pumpkin Patches
Walsh Hills A New Subdivision is Coming to Snohomish
The Largest Community Garden in Washington is in Snohomish County
What to Know About Flipping a House in Snohomish County