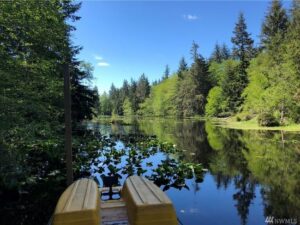 From smaller lots on Hat Island less than $4000.02 large parcels of land ideal for development in downtown Lynnwood priced at $5.5 million, land is to be had in Snohomish County Washington.
Currently, as of the publishing of this post, there are approximately 319 properties for sale that are advertised "land". This comes in the form of smaller lots, parcels, buildable lots, underdeveloped land, and acreage. Most of the property for sale falls along the eye five corridor but there are a few lots and parcels of land out by Darrington, Index, Gold Bar, and Verlot.
Hat Island also offer several lots on this small island just off the coast of Everett and Tulalip. There is a small passenger ferry the travels between the Port of Everett Marina and Hat Island Marina. Lots on Hat Island start at about $7500.
Some of the newest parcels of land for sale fall in Arlington and Marysville. The Marysville lots are around $125,000 for a 7800 square-foot lot ideal for building a custom home. In Snohomish, there's also a large 6 1/2 acre lot priced at $195,000. Up north in Arlington along 0 Swede Heaven Road is a waterfront lot currently priced at about $5000. This is a 1.29-acre dual lot just off of Jordan Road.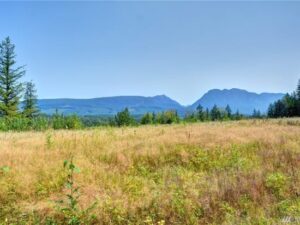 Additional riverfront property up and Stanwood for 5.4 acres is currently priced at $315,000. Nestled on the shores of Sunday Lake, this property has over 230 feet of waterfront, a shared well, six bedroom septic design already in place, private dock, and just a couple of minutes to Interstate 5.
The median land price and Snohomish County is about $280,000, however, this could be for a variety of different types of land. This could be for a 1/3 acre lot in downtown Marysville or a 10-acre lot out in Monroe. There's a 9500 square-foot lot in Shoreline priced at $280,000 or a 1-acre lot on Norma Beach Road in Edmonds for $280,000. Perhaps out in Freeland a 5-acre lot along the river for $280,000 sounds beautiful or a 3.3-acre lot on Camano Island for $275,000.
Regardless of what type of land you are looking for, start your online search here. Because I have worked in Snohomish County for decades, I can help guide you to the right lot, parcel of land, or acreage anywhere in Snohomish and King County.