Dealing with Rising Mortgage Rates as a Homebuyer – In this year alone mortgage rates have significantly risen. In some people's minds, they have skyrocketed. Just in the last few weeks alone, the average 30-year fixed-rate mortgage according to Freddie Mac increased to 5% interest. This news has some home buyers wondering if right now is a good time to continue shopping for a home.
With the current state of the real estate market timing has never been more important for both buyers and sellers. Many buyers are being tempted to put their home shopping plans on hold thinking that rates might come down again but waiting will only cost home buyers more money. According to many market experts, mortgage rates are forecasted to continue to rise over the year.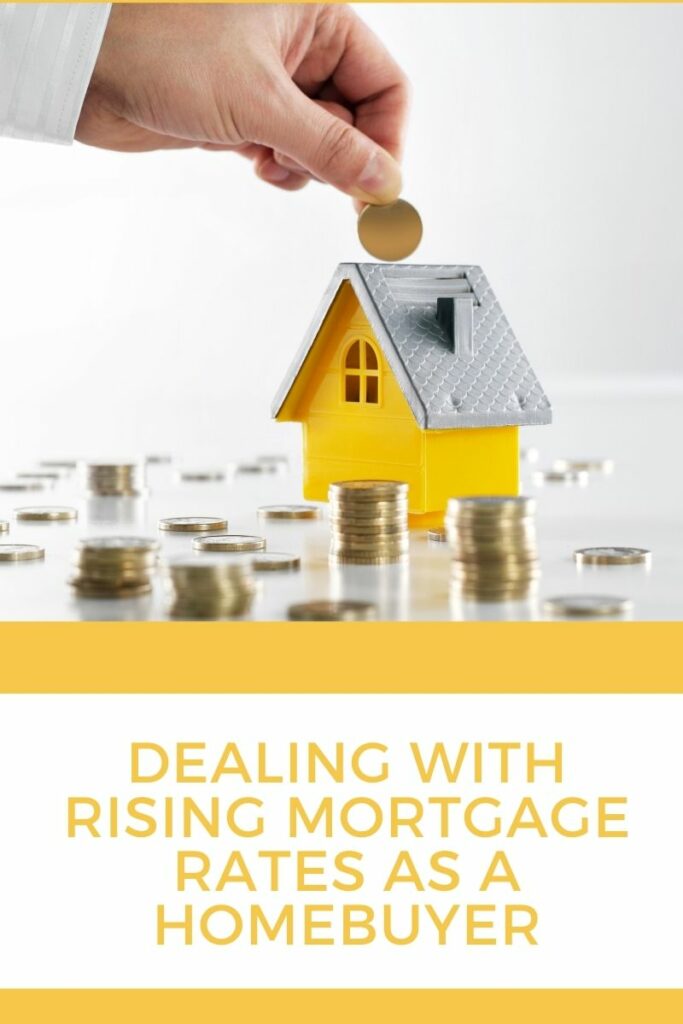 So how does a hopeful home buyer continue on in hopes of finding an affordable home?
How rising mortgage rates impact buyers
Though it seems like the increase in the actual amount of interest is slight, even a few hundredths of a percent can significantly impact the cost of your monthly payment, and as such, play a large role in your home search. How much you will be expected to pay for your monthly payment will determine how much money you can comfortably afford to pay for a home.
For example, let's say you are able to afford a $2300 monthly mortgage payment. This is the top end of your budget it would make things a little tight but not so uncomfortably tight that you would not be able to enjoy treating yourself once in a while in everyday life. If this was your max home payment budget and the current interest rate was at 4.75% you could make an offer on a home that cost $440,000 and still be under that monthly payment budget at $2295.
Since the average 30-year fixed-rate mortgage interest rate has just increased to 5% this would mean paying that same $440,000 on home would cost you $2362 a month. This would put you just over your budget. Some homebuyers might decide that this extra $62 over their max budget is worth the cost while others may think it will put their monthly budget over what they feel is comfortable. If the rate were to rise to 5.25% a home payment on a $440,000 home will then become $2430.
Related: What Do Experts Mean by "Appreciation will Normalize?"
Mortgage rates are expected to continue to rise as well as home prices
Since mortgage rates are not expected to level out or decrease in the future and home prices are also expected to continue to rise, (though not as quickly as they did last year) you can see that purchasing a home sooner rather than later will end up saving you some money. If you were to find a home now and lock in that 5% rate, though it is much higher than the 2% rates we saw not too long ago, you will still be saving money instead of waiting another six months to a year until you purchase a home.
If you are curious about what you would be able to afford and if you could find a house in an area you hope to live for a price that you are able to pay it is a good idea to sit down with local real estate experts including a real estate agent and a mortgage broker.
For more information on purchasing a home in Snohomish County please contact us anytime.
Check out more local real estate news:
Now Could Be a Great Time to Purchase Rental Property
Some Employers are Becoming Landlords
Investment Tips for Beginners in a Post-Pandemic Future
5 Reasons to Move to the Suburbs