If you have found a home you love and you are writing an offer there are a lot of negotiations to be had as you enter a contract. Your agent will help you through this process, but you want to pay attention to make sure you have negotiated all of the important things. Here are some of the most common things to negotiate in a home purchase.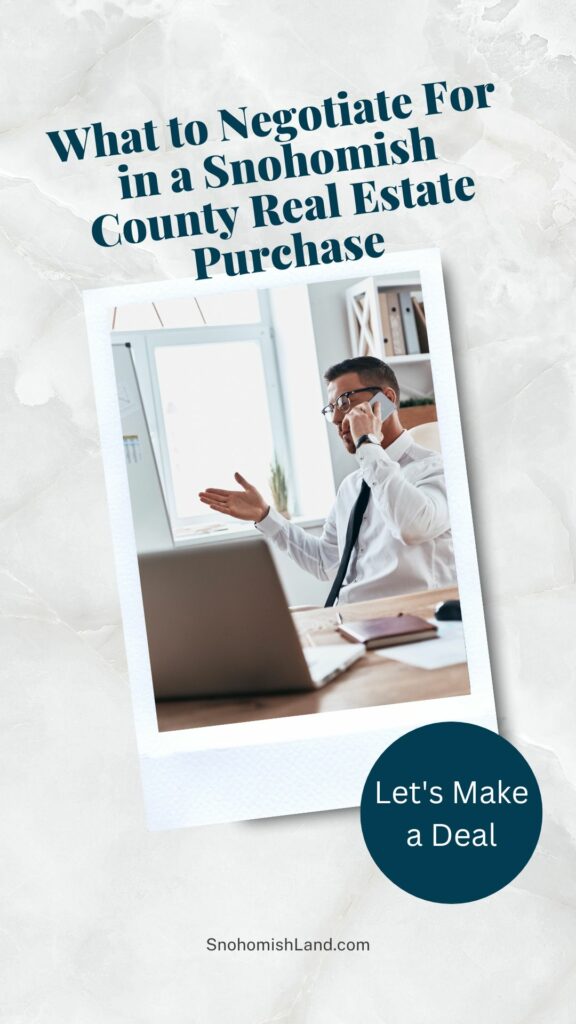 What To Negotiate In A Home Purchase
Closing Date
You may want to negotiate flexibility in your closing date. As you have your reasons for your timeline, the seller does too. Keep this in mind and try to be flexible if it is truly the home you desire.
Closing Costs
Closing costs are a one-time fee that is paid out on the closing day. These costs usually include inspection and appraisal, loan origination, and recording fees. These are the fees that are usually paid for by the buyer, but they can be negotiated and sellers can pay closing costs.
Contingencies
Contingencies must be met before a real estate contract is binding. The most common contingencies are inspections, appraisals, and repairs. These can all be negotiated by the buyer and seller. The biggest one to negotiate is the financing contingency.
Inspections
You should never buy a home without an inspection. You should always negotiate the timeline and type of inspection in your contract. Anytime a seller wants to negotiate against an inspection, this should be cause for your concern.
Repairs
If there are any repairs needed, this should be negotiated between the buyer and seller. The main point is adjusting the cost of repairs. Oftentimes the repair costs are completed by the seller. In some cases, a lower sale price is negotiated to factor in the repair costs.
Appliances
It is very common for large appliances to be negotiated in the sale of a home. If you are the buyer you want everything documented so no appliance is too small to confirm will be in the sale of a home. If you do not want something, you need to make this clear too.
Taxes
There are transfer taxes when you buy a home as well as other fees when you sell a property. Buyers and sellers negotiate who pays these taxes. As a buyer, your offer can be much more attractive by offering to pay these taxes.

Furniture
Including furniture is uncommon, but there have been cases where it is negotiated in the sale of a home. In some cases, home decor or external buildings can be negotiated within the contract. 

In Conclusion
As you jump into purchasing a home, make sure you are negotiating all the things you need. Work with an experienced agent who can walk you through all of your options. The price of a home is just one of the many negotiation points in a real estate contract. For more information on the home buying or selling process, contact us, we would be happy to assist you with all of your real estate needs.
For more information on commercial or residential real estate in Snohomish County please contact us any time.
How Much Does it Cost to Build a House in Snohomish County?
How to Buy Vacant Land in Snohomish County
The Appeal of Moving to Washington State