Benefits of Owning Commercial Real Estate – One of the biggest ways to grow wealth is by developing a growing investment portfolio. This can be a daunting task to start but once you get going, it can bring great benefit to your family and with the right investments for generations to come. So how can owning commercial real estate benefit you?
Benefits of Owning Commercial Real Estate
Steady Income
Depending on the type of commercial real estate, you could have a steady stream of income if you own a strip mall, retail space, or office building. All of this would bring in a steady rent, which can help you pay for the mortgage as well as bring in additional income.  Before you buy a commercial property, pay attention to the ROI. Is this property in an easily accessible place for a business to do well? How much will this property cost you to maintain? Will you actually make a profit after the mortgage, property taxes, and maintenance costs?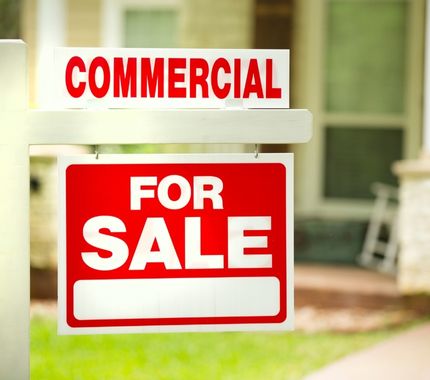 Development
You can buy land and develop on it and if you develop the right kind of property you can benefit from the rental agreements or turn around and sell it for profit. Your profit in owning vs selling could be determined by what type of rental you develop. Is it business rentals or residential? Business rentals tend to have a better profit and expect less from you.
Buy & Sell
As an investor, you can buy commercial real estate and hold on to it as value increases and then sell. You can also put a little money into it and make a big profit at the right time.
Finances
The biggest thing to consider is the financial side. This is obviously always the most important when it comes to investment in real estate. Commercial real estate can be one of the best ways to go but you need to consider your financing. Commercial real estate costs have been fairly low since the pandemic and it has been a good time for investors to mortgage a commercial property.  The trick is finding businesses that can afford to keep their doors open, especially if they are retail companies. This can affect the rent you will receive from them.
As you are looking to expand your portfolio and buy commercial property, you want to have the right people by your side. Having the right agent can really make a big impact. They can make sure that you are making a good investment for yourself in the midst of the other properties you may own or if you are just starting out. For more information on commercial real estate, contact us!
For more information on residential and commercial real estate in Snohomish County please contact us anytime.
Additional Commercial Information