For anyone that has resided in or near Everett Washington over the last decade or more, you may have been aware of a large plant on the marina in North Everett. The Weyerhaeuser building for many years was an icon of the north Everett waterfront. For several years this paper factory has been sitting vacant and many people have always questioned what is next for the property.
The Port of Everett has recently stated that there is new construction planned for the former historic Weyerhaeuser building on 18th and W. Marine View Dr. The Port of Everett and Woods Coffee have made an agreement for a lease to the land to bring a popular local Pacific Northwest coffeehouse to Everett's waterfront.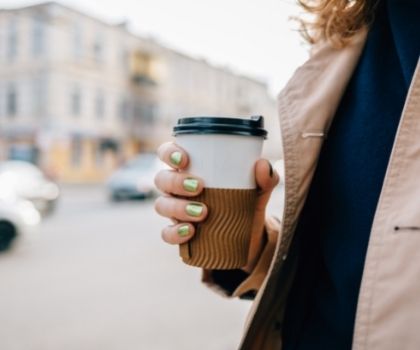 Woods Coffee is Moving Into the Everett Waterfront
The lease that Woods Coffee holds is a long-term lease that secures 2000 ft.² of interior space as well as an expansive outdoor patio area and what is expected to be a very popular and highly desired drive-through space in a new 5000 square-foot building on the corner of 18th and W. Marine View Dr.
The new location will be named Waterfront Place and is the second Snohomish County location for this popular local coffee chain which owns 19 locations throughout Northwest Washington including in Whatcom County, Skagit County, and King County in addition to the now two locations of Snohomish County.
Woods Coffee and the Port of Everett hope that the drive-through will add convenience for residents in the area, including those that drive along the waterfront to get to work as well as the members of the Navy that work nearby every day, and many more that come to enjoy the classic and beloved Everett Marina all along W. Marine View Dr.
The building design and plans are going to fit in with the Maritime and Naval history of the Everett waterfront to seamlessly blend in to the area and add to the architectural feel that is already all along the waterfront. It is Woods Coffee's plan to feel like it was always a structure that belonged here while also giving a nod to the historic Milltown roots of being at the former Weyerhaeuser factory site.
Construction for this new waterfront commercial building that will fill in a long seemingly deserted and almost sad-looking area of the Everett marina is expected to begin in early 2022 and the opening of Woods Coffee is planned for the fall of 2022.
The port is still looking for businesses to fill in the additional 3000 ft.² of the new building planned for the old Weyerhaeuser site. If you are interested in this commercial area please contact us at any time and we would be happy to help you find a perfect fit for your business in Everett. With the newer farmers market and the new pedestrian bridge built connecting Grand Avenue down to the waterfront, this area has seen some great revitalization and can be promising for area businesses.
For more information on residential or commercial real estate in Snohomish County including Everett, Lake Stevens, Snohomish, Monroe, Marysville, Arlington, Lynnwood, and more surrounding areas that make up Snohomish County please contact us any time.