It has been a very interesting real estate market over the past eight months. With the current pandemic, quarantined, locked down, restrictions and rules, you would think real estate would be on hold, but actually, it's the reverse. According to a recent article in Harold, the region's crazy real estate market slowed down in March and April and then sped up with a vengeance in June, July, and August.
Everett WA Real Estate Market October 2020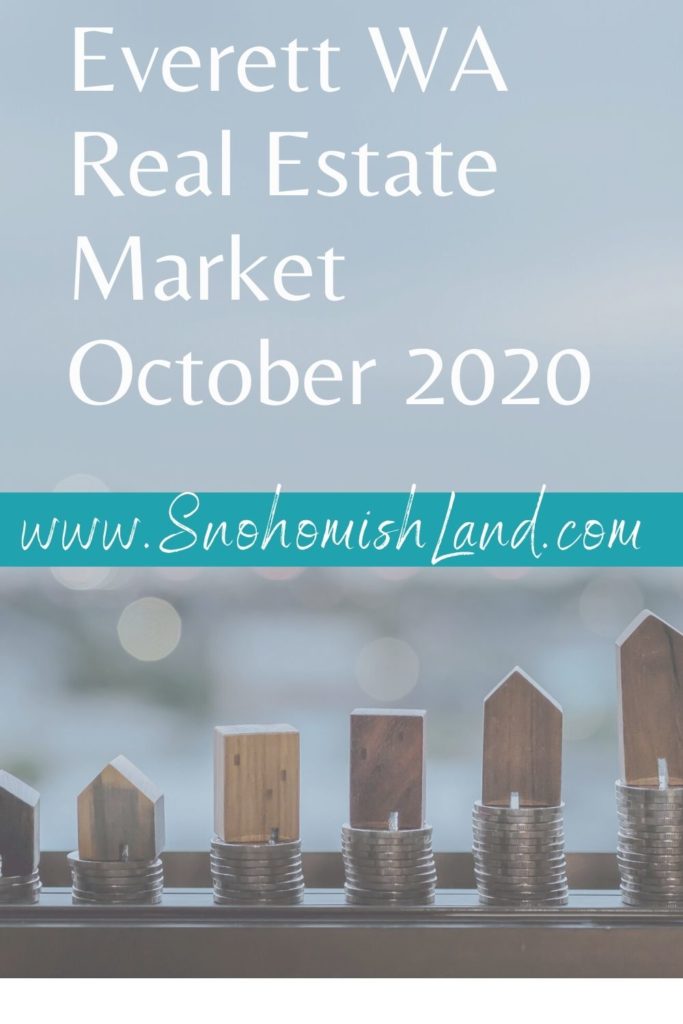 For the Everett Washington real estate market, the average sales price is $500,000, a whopping 22% increase over last year at this time. The number of homes that have sold within the last month is 297, a nearly 34% increase. Days on the market have dropped 61% to just seven days before a property is under contract. This is unparalleled. We are seeing home prices through the roof and the Everett housing market comes in at one of the most competitive markets in the country. Many homes are getting multiple offers often with waived contingencies and homes are selling for about 2% above list price and go pending in seven days.
Hot homes or those that are within the typical average home price tend to sell for about 5% above list price and go pending in four days. This is typically well-staged homes between his three and four bedrooms priced between $400,000 and $600,000.
The median home list price is about $450,000, which is a median list price per square foot of $270. The median sold price is $495,000. This is currently a seller's market, which means there are more buyers looking to purchase and there are homes available. This lack of inventory increases sales, prices, and over asking price offers.
What if the home doesn't appraise for the higher asking price?
There are several things a homeowner and buyer can do if they've offered a price that's over the asking price but that the home won't appreciate for the inflated price. The seller is either welcome to lower the price to meet the appraisal or the buyer can come up with the difference on their own. Granted, most appraisals are going through right now, even with the inflated price, but if a buyer does choose to put in their own money, they need to know that they now have negative equity in the home. However, with the way rates are going and home prices are skyrocketing, that negative equity certainly won't last long.
Is this a sign of a housing bubble?
Not necessarily. Contractors really got put on hold due to the pandemic so homes are not being built as rapidly as they would have if not dealing with the pandemic. This makes resale homes a greater commodity and until contractors can catch up, something that probably won't happen for another year or two, prices will continue to rise.
Related:  4 Ways COVID has Changed Real Estate
If you're planning on buying or selling a home in Everett Washington, give me a call. You need an expert buyers agent to negotiate terms on your behalf to make sure that you get the home and when the bidding war and you need the right listing agent to sell your home at the right price. The last thing any homeowner wants us to sit on the market any longer than necessary and it does take a qualified, licensed, and experienced agent to help you facilitate the deal.
I'd love to help find the perfect home in Snohomish County for your needs and budget. Here are more tips!